No-Fuss Peach/Blueberry Cobbler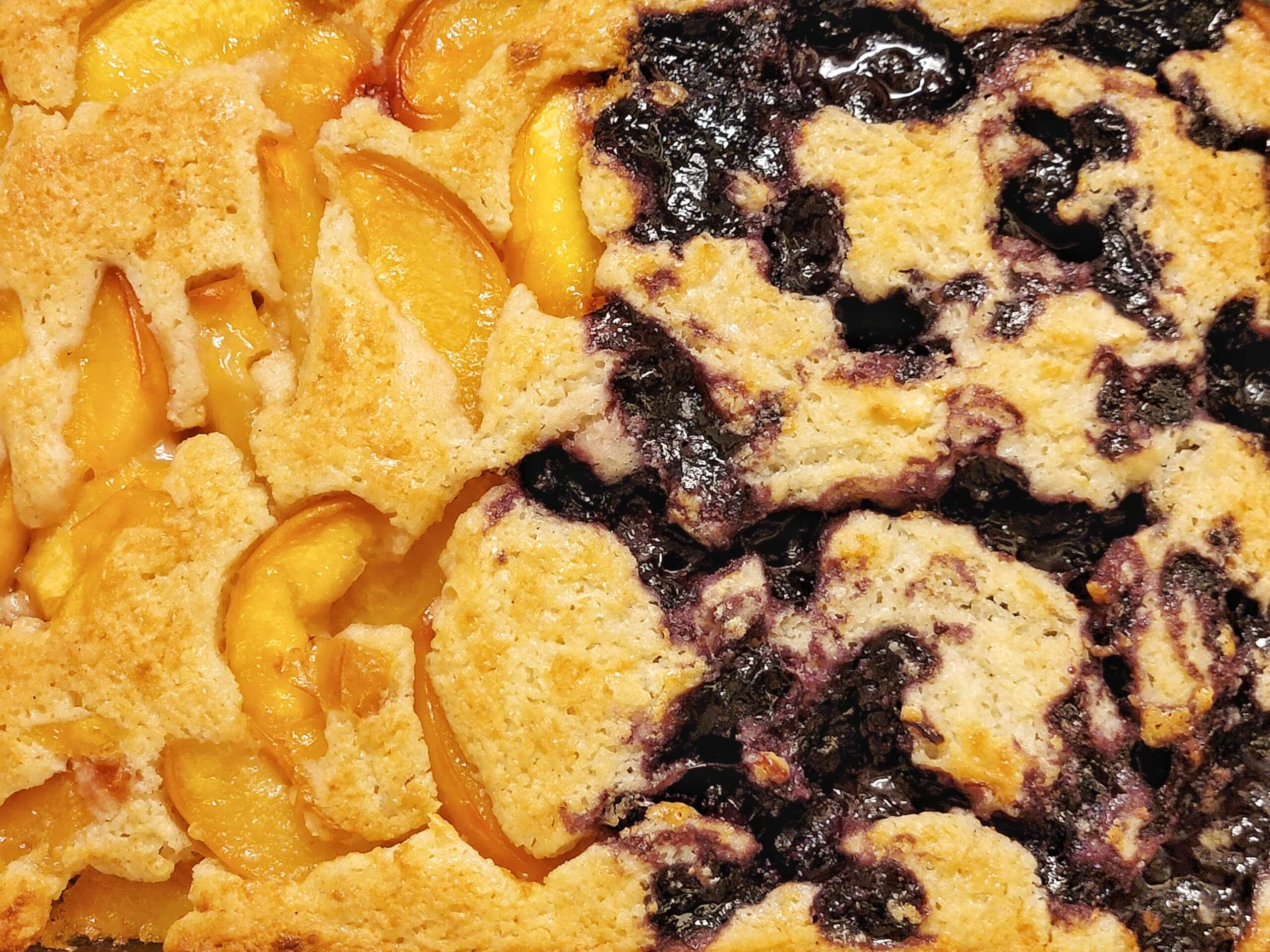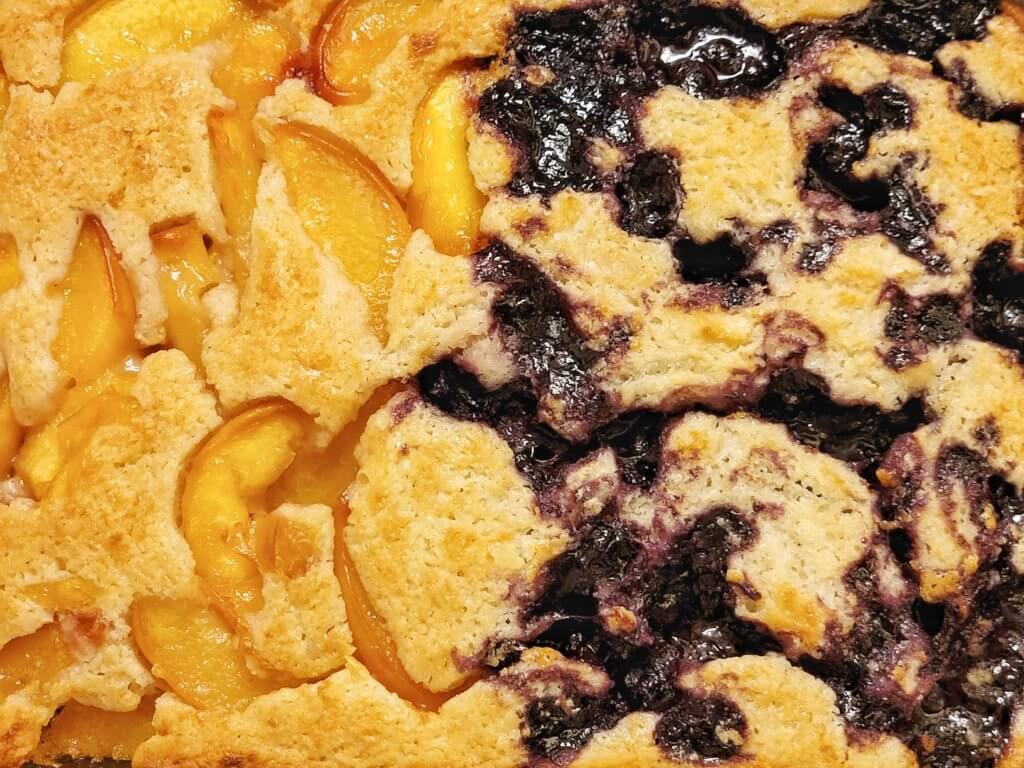 There are 2 kinds of cobbler recipes you'll find on the internet: the kind with fruit on the bottom, and real cobbler.
Cobbler is a comfort food, which means it should not just be easy to eat, but easy to make. I wrote this recipe down while watching my grandmother make it, but I've never needed to reference it because it's so simple.
One caveat to it's simplicity is that you need "self-rising" flour. If you don't have it, it's easy enough to make. For every cup of all-purpose flour, add 1.5 teaspoons baking powder and a pinch (1/4 tsp) of salt.
Equipment
9×11″ baking dish/pan
mixing bowl
whisk, spatula, or wooden spoon
Ingredients
1/2 cup (1 stick) butter
1 cup self-rising flour
1 cup sugar
1 cup milk
2 cups (1 pint) canned peaches and/or blueberry compote
Directions
Put the stick of butter in the baking dish, then set in the cold oven. Set oven to 350°F/180°C. You'll put together the batter while the butter melts.
Wait until the butter is nearly melted, because this part is fast. Mix 1 cup self-rising flour, 1 cup sugar, and 1 cup milk until just combined. Add a pinch of salt if you're feeling naughty, or even some spice like nutmeg or cardamom.
When butter has melted and the oven is preheated, pull the baking dish out and set it on the stovetop. Pour the batter into the dish in a stream that swirls around and covers most of the bottom.

Immediately after pouring in the batter, begin spooning peaches or blueberry compote on top. Apply the fruit evenly but lumped together a little to form a cobblestone-like pattern in the batter.

Bake in the preheated oven uncovered for 45-50 minutes. Once done, allow to cool for 15 minutes if you can stand it.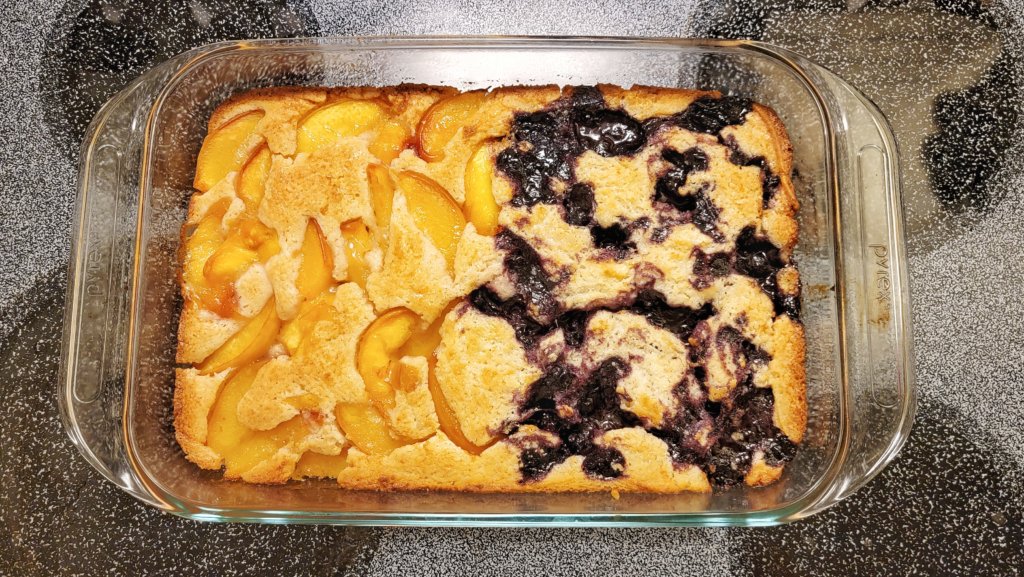 Serve the cobbler by spooning some into a bowl hot with a few scoops of french vanilla ice cream.