Sandor's last stop: your bookshelf!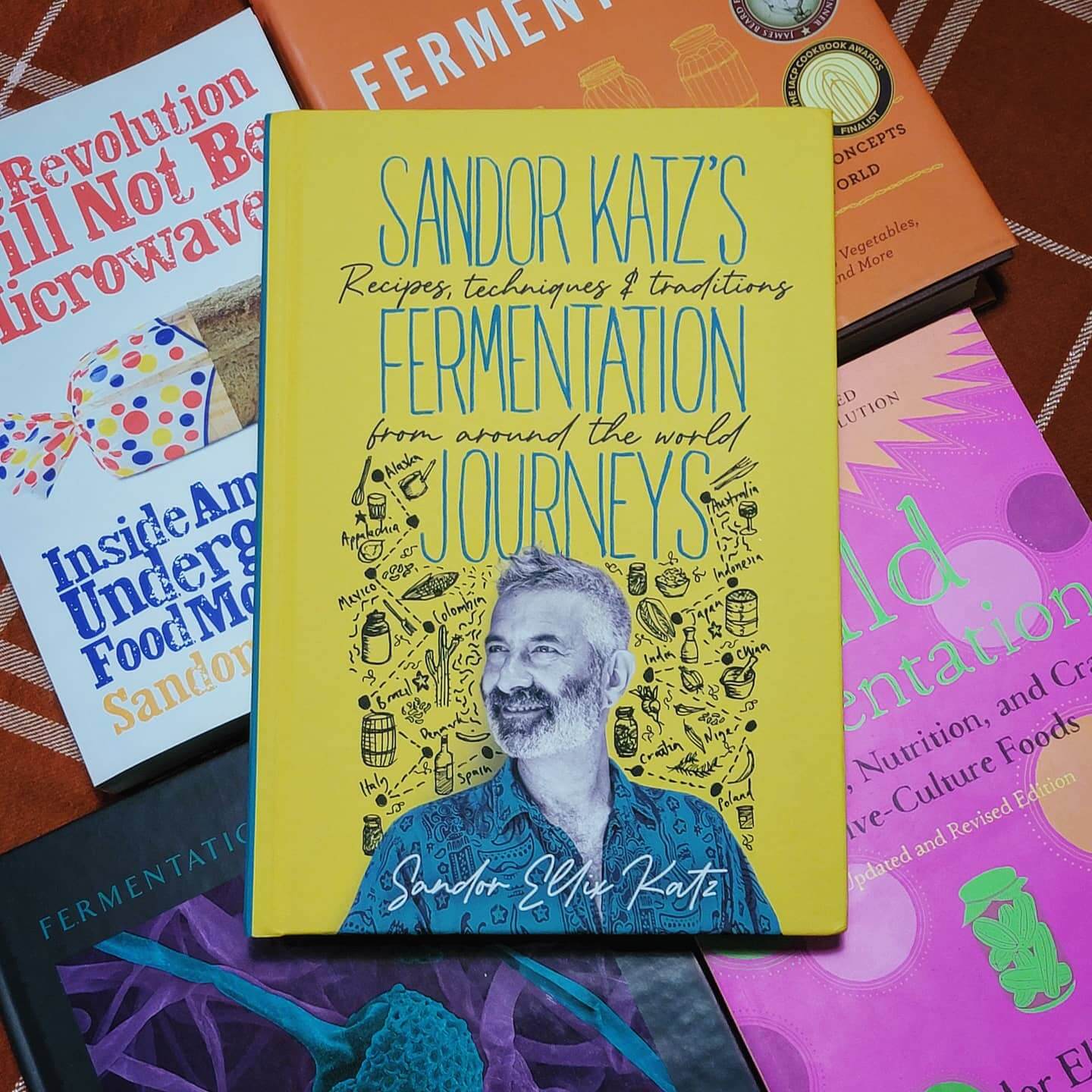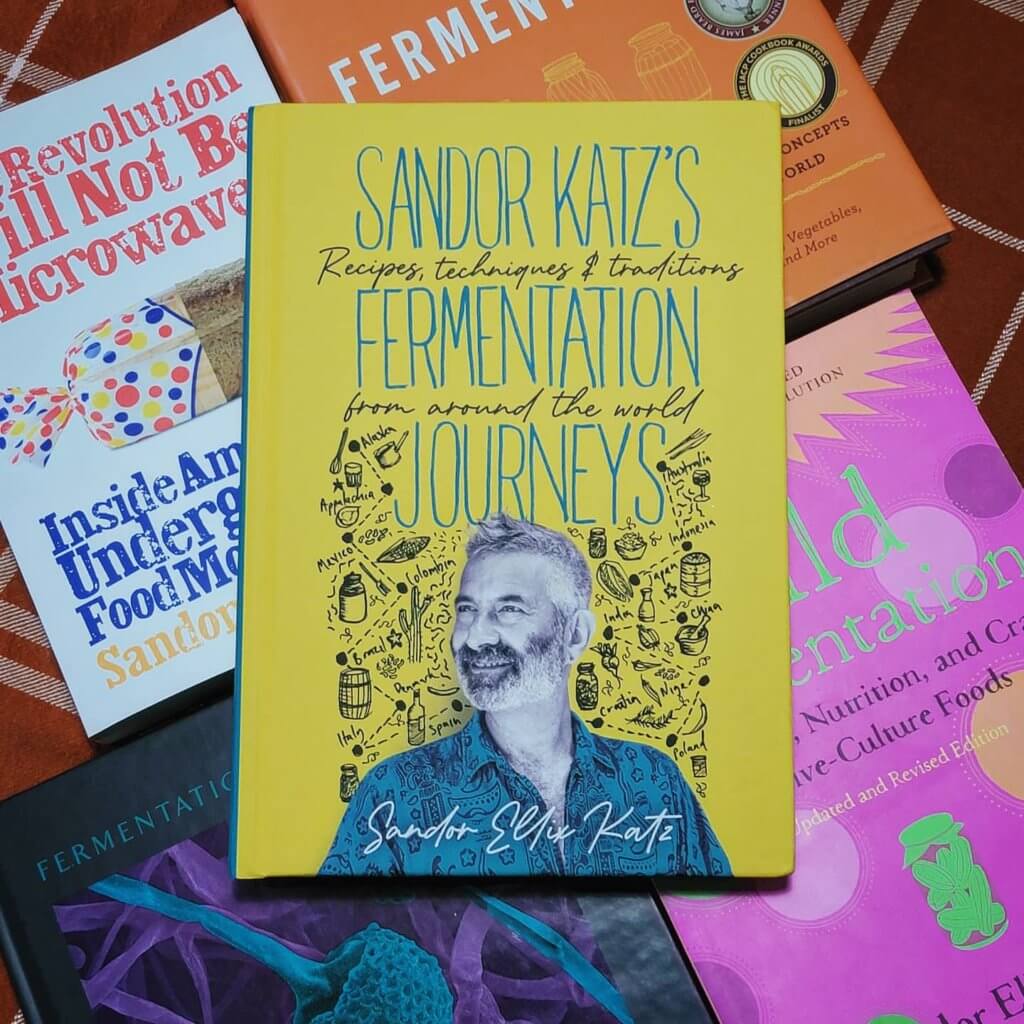 📚 A new book joins my Sandor Katz collection!
If you loved Sandor & Mara King's Peoples Republic of Fermentation series on YouTube like I did, you'll love this book! In fact, there is a recipe for doubanjiang inspired by their trip to Pixian.
I'm also thrilled to see a recipe for Mrs. Ding's pao cai (pickles) from the same series. After seeing the episode I was desperate for information and happened to find a copy of a Szechuan cookbook at a used bookstore—I bought it just for the pickle recipe I found near the back.
For my #KojiBuildsCommunity folks, there are the usual suspects, but also a bunch of ideas for utilizing sake lees (kasu), as well as other molds that koji may have overshadowed in recent years.
This book is truly a celebration of not just the multitude of traditional ferments from around the globe, but also how they bring people together all over the world.
I highly recommend ordering it directly from Chelsea Green Publishing or picking it up at a local bookstore if it is available.